Crime Beat: Michéle Rowe wins the 2011 CWA Debut Dagger
A slight change of plan: Liz Fletcher's next column on James McClure's The Steam Pig will be posted tomorrow. Up today is our catch-up news that Michéle Rowe has won the 2011 CWA Debut Dagger. Now this is old news, admittedly, as the award was announced in July at the Harrowgate Crime Festival (one of the major international crime fiction jamborees) … but what can I say, our bad, we missed it at the time. So here's the buzz…
Michéle, a scriptwriter for television and film, hails from (where else?) the crime fiction capital, Cape Town, and took the award for a manuscript called What Hidden Lies. It was described by the judges as "fluid and descriptive writing with an attractive setting." Yeah, well, in particular that 'attractive setting' is Kommetjie.
The CWA blurb about the book reads: 'The murder of a sex offender on the spectacular Cape Town coast brings together Detective Persephone (Percy) Jonas and retired criminal psychologist, Dr Marge Labuschagne. As they struggle to find answers and confront their own prejudices, the past stretches out to touch the present. This is a story about secrets – particularly those we keep from ourselves.'
Word has it that the author has signed with a major UK agency, Gregory and Company, (which puts her in with Val McDermid, Mo Hayder and Belinda Bauer) and that she is working on three books concerning her main character. The next two are still in the writing/researching phase and tentatively called Before Her Time and Hour of Darkness.
Michéle wasn't at the festival to receive the prize but she recorded a video and they had her up on a big screen at the award dinner. Here's what she told them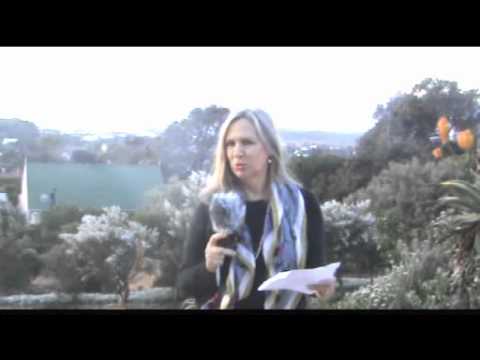 It seems the competition for the award was fierce and Michele's win a considerable achievement. The judges were: David Shelley – Little, Brown Book Group; Helen Garnons-Williams – Bloomsbury Publishing; Kate Mills – Orion Publishing; Maxine Hitchcock – Simon and Schuster; Peter Robinson – Rogers, Coleridge and White (Literary Agents); and Peter James – Chair, CWA.